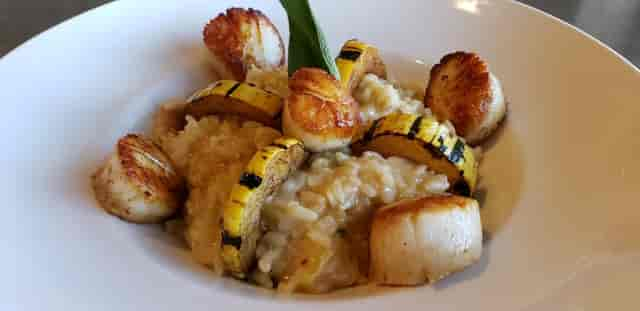 About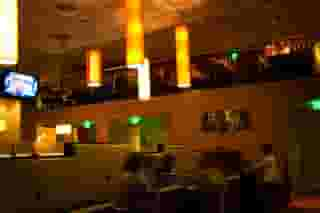 About Wicked Restaurant
Wicked Restaurant and Wine Bar is owned and operated by Rob and Sheri Catania.

Rob began his professional culinary career over 25 years ago working as a partner and culinary expert with his family at Catania Hospitality Group. Upon graduating from the Culinary Institute of America in 1985, he went on to be the Executive chef and then general manager of the famous Dan'l Webster Inn in Sandwich MA.

After moving on from the family business, in 2009 Rob and Sheri opened Wicked's doors with the vision of a place where people could come together through a love of food and healthy eating in a casual, stylish setting.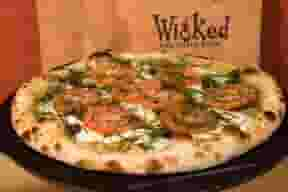 Our Food
Our comprehensive menu offers dishes using organic ingredients whenever possible as well as fresh local produce and hormone and antibiotic free meats.

Our pizzas are inspired by old world Neapolitan pizza making techniques, but modernized with amazing and exciting flavor combinations. We always use non-GMO flour, natural starter, and purified water to make our dough. Pizza selections range from simple cheese pizza to intricate and innovative combinations and are all cooked in a 700-degree stone hearth oven.

Rather than commercial yeast, we use a specially chosen, natural starter, much like old world artisan bread making. Our pizza dough is slow fermented and the results are not only delicious, but also better for you, according to numerous scientific studies (link).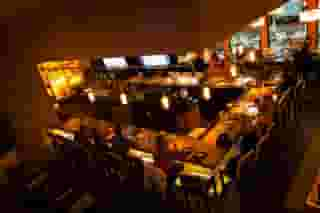 Our Bar
Our beverage options include a rotating selection of 13 domestic draught beers featuring small local breweries and over 20 carefully chosen wines by the glass from all over the world. Wines are available by the bottle or in 6 or 9 oz. pours, all stored in a state of the art preservation system ensuring each glass is perfectly preserved and tempered.

Our handcrafted cocktails feature a wide variety of spirits including organic vodkas, tequilas, select rums and whiskeys combined with natural juices, extracts and organic sweeteners.